Your Local Driveability Diagnostics Expert in Beresford, SD

D.A.D.'S (DONALD A. DAHLIN) AUTOMOTIVE REPAIR
"Because We Care"
D.A.D.'s has been the auto mechanic of choice in the Beresford area since 1971! Our family owned and operated shop has been providing quality vehicle service and maintenance for two generations. Started by Donald A. Dahlin (D.A.D.) over 45 years ago, we are still absolutely committed to treating every one of our customers with the best customer service and quality auto care in Beresford, SD. Our expert mechanics are ASE Mastertech Certified Technicians. We take the time to thoroughly inspect every vehicle to ensure all repairs and maintenance are done correctly. We do our best to provide quality repairs, in a timely manner, at a reasonable price and with exceptional customer service. D.A.D.'s Automotive Repair makes sure you are fully aware of any issues with your vehicle and informs you every step of the repair process.
Our modern facility is equipped with the most advanced technology in the automotive industry. We are equipped with more OEM test equipment in the area than anyone else. We use the latest in diagnostic equipment to address any issues correctly with pinpoint accuracy. We use only high-quality materials and OEM (Original Equipment Manufacturer) parts on every vehicle (when available).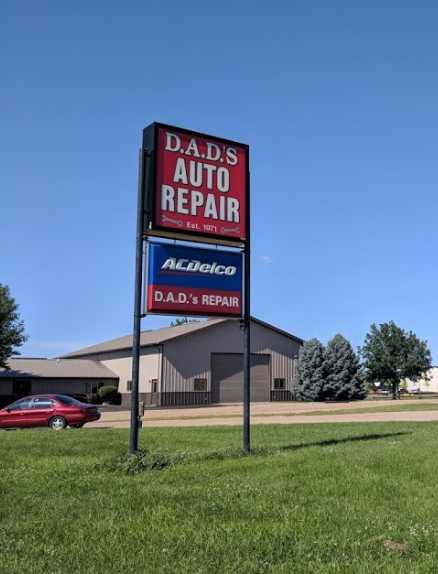 It can be very stressful and time-consuming when your vehicle breaks down. The last thing you need is someone who will take advantage of you or add more stress to your life. You have enough to worry about, so why not let us worry about your vehicle? You can trust that our team will provide you honest feedback regarding your vehicle and any repairs that it needs without any high-pressure sales pitches. Our team of master technicians are committed to providing excellent car care and getting you back on the road as soon as possible.
We look forward to working for you!